Your bank might charge you a fee for using a non-affiliated ATM. Likewise, the ATM's bank can charge you for using their ATM without being one of their customers. While ATM fees are minimal, getting hit with two fees can hurt financially.
4
Learn How to Get ATM Fee Reimbursement and Be Wary of Foreign Fees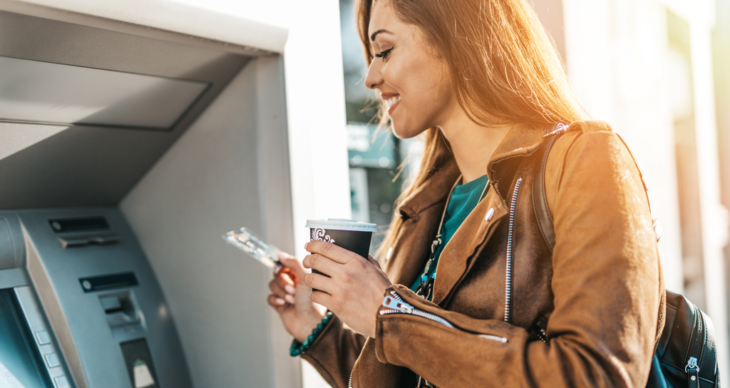 Ally is an online bank account free of ATM fees, as well as many other typically banking charges. Since it is not a "brick and mortar" business – meaning it does not have bank branches or ATMs – it does not charge you a fee for using a non-affiliated ATM.
If you have an Ally account, you can use AllPoint ATMs without getting a fee. If you use a different ATM, such as one that belongs to Chase or Wells Fargo, that bank or financial entity will charge you a fee.
However, Ally reimburses you for ATM fees each month. The bank sets a monthly limit of $10, so Ally will reimburse you up to $10 each month. Other banking institutes that offer ATM reimbursement include:
· Axos Bank.
· Radius Bank.
· Charles Schwab Bank.
· Citibank.
The four banks above have unlimited ATM reimbursement for usage in the country. Only Charles Schwab has reimbursement worldwide. In fact, using your debit card in a foreign country could cost you an additional one to three percent.
Charles Schwab and Capital One do not have foreign transaction fees. If you go aboard frequently, these accounts can save you hundreds to thousands in fees annually.
You can also get-out of little fees by being aware of how to avoid them or having them removed.