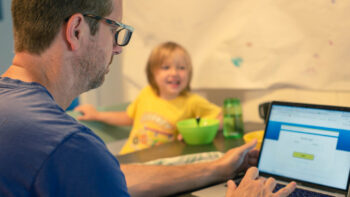 Checking your EBT balance is a great way to make sure you're managing your budget properly. If you receive government assistance through an EBT card, you can keep track of how much money you have left on it and help ensure that you don't overspend.
Checking your balance can be as simple as logging into your online account, calling a number or even clicking through an app. Keep reading to learn more about checking your EBT balance.
One of the most convenient ways to check your EBT balance is online. Depending on where you live, you may be able to log into an account on your state's Department of Human Services or a similar agency.
You'll need to create an account if you haven't already done so, and then log in with your personal information.
Once logged in, you can usually head over to the "balance" page. to view your current balance.
This page may contain other helpful information, such as:
Available funds
Recent deposits
Recent purchases
If you need more detailed information about any of your transactions, you can typically view them by clicking on the "transactions" button. There, you may be able to see each purchase and deposit in greater detail, including the date, amount spent/deposited, merchant name (for purchases), and location (for purchases).
In addition to checking your EBT balance online, you may be able to check it through an app. Certain states use the ConnectEBT app for a variety of assistance programs.
If your state participates, you can use the app to check your balance and access other EBT info right from your smartphone or other device.
Another way to check your EBT balance is to call the EBT customer service number for your state. You can typically find the phone number on the back of your EBT card.
Before you can get your balance, though, you'll need to provide them with your personal information for security purposes. Once they've verified that you are the cardholder, they will be able to tell you what your current balance is.
In some states, you may also be able to use an automated phone system to check your balance instead of speaking directly with a customer service representative. This option is typically available 24 hours a day and allows you to get your balance information quickly.
You may also be able to sign up for text message alerts so that you receive notifications when changes occur in your EBT account, such as deposits or withdrawals. This way, you'll always know exactly how much money is in your account and won't have to worry about running out unexpectedly.
It's important to keep track of your EBT balance regularly to make sure that it doesn't dip too low. You should also set up notifications so that you'll receive an alert if there are any significant changes in your balance (such as large deposits or withdrawals).
It can be a very helpful way to track your spending and stay on budget.